Reuse the data of your applications
neosigna can help you save time in two ways: retrieve the data that will feed your contracts from your business tools (CRM, HR, etc.) and push the data negotiated in your contracts to other tracking applications (Billing, Payroll, etc.)
API
No fluidity in processes without automation, and no automation without a suitable API.
Retrieve the Customer files from your CRM and refer to them in your contracts. This will save you a lot of retyping.
You have reached an agreement with your client and the contract is signed? Push key data to your management systems, invoicing, etc.
A regulation changes? Prepare a new version of the impacted contracts by updating the necessary clauses programmatically
Request a demo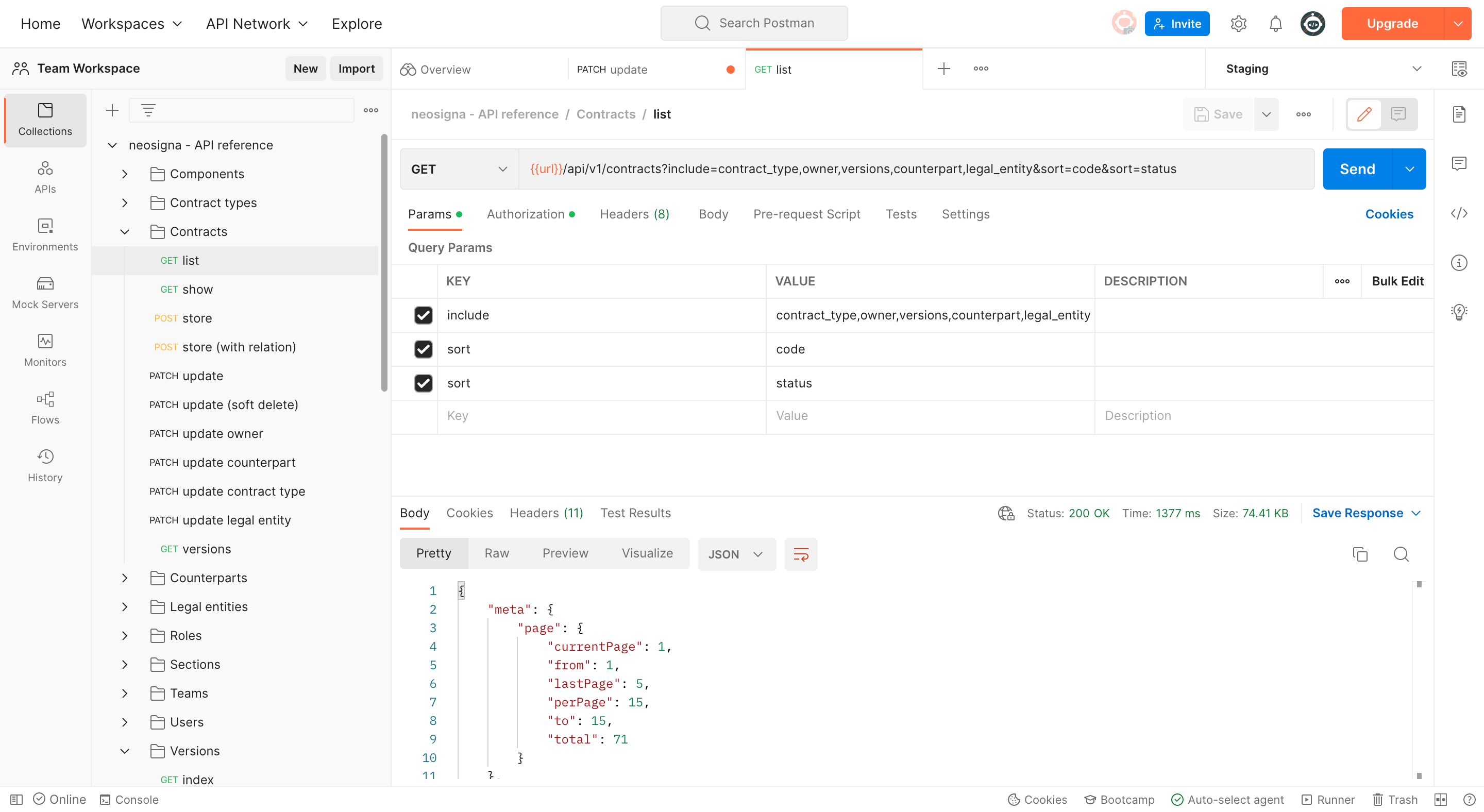 Zapier
With Zapier, build no-code integrations with your favorite apps. With the neosigna app, you can:
Create counterparties, contracts and users and update the content of your contracts
Fetch contracts or specific elements of a contract
Ready to start